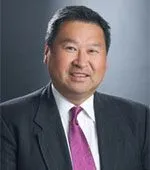 "I am strongly committed to provide the highest quality of care and treatment utilizing state-of-the art technology in a personal and respectful environment. In addition, I have a strong sense of obligation to give back to my profession and community through active participation in my associations, profession and public health programs for the under-served."
Dr. Ono performs eye evaluations for patients in all age groups with an emphasis in ocular disease management and the evaluation and fitting of specialty contact lenses for challenging and difficult to fit patients.
Dr. Ono attended Indiana University for both his undergraduate and graduate education. While at Indiana University, Dr. Ono served as a clinical instructor and was a member of the Beta Sigma Kappa optometric honor fraternity.
After graduation and successful license certification, Dr. Ono practiced in Minnesota and Tacoma, Washington before joining Puget Sound Eye Care. Post-graduate training includes successful completion of ocular therapeutic drug certification, laser certification course and oral and injectable medication certification.
Giving back with volunteer service to both the community and profession is a powerful calling. Dr. Ono was the Founder and Chair of the Minnesota Vision Project, which provided eye examinations and spectacles patients without adequate eye care insurance coverage. He currently volunteers in many public health eye care programs including the Millionair Club Charity Eye Clinic in Seattle for homeless individuals (http://www.millionairclub.org/how-we-help), InfantSEE for infants under 12-months of age (http://www.infantsee.org/) and Vision USA (http://www.aoafoundation.org/vision-usa/) for under-insured patients. In addition, Dr. Ono served as the Senior Warden and Vestry (board) member at St. Peter's Episcopal Parish.
Dr. Ono is an active member with his professional associations at the state, regional and national level. He currently serves as the Executive Chair of the Affiliate Relations and Membership Group and Chair of the Membership Development Committee of the American Optometric Association (AOA) and Washington State Director of the Great Western Council of Optometry (GWCO). Dr. Ono's other leadership positions include President of GWCO, President of the Optometric Physicians of Washington (OPW), President of the Pierce County Optometric Society and Trustee and Membership Chair of OPW.
The Consumers' Research Council of America's Guide to America's Top Optometrists has recognized Dr. Ono as one of the top optometric physicians in America. His awards include the AOA President's Award, OPW Jack Hale (Lifetime Achievement) Award, OPW Optometric Physician of the Year, OPW President's Distinguished Service Award and the Minnesota Optometric Association (MOA) President's Award.